Solar Heat Pump
Powerful energy source form SUN!
---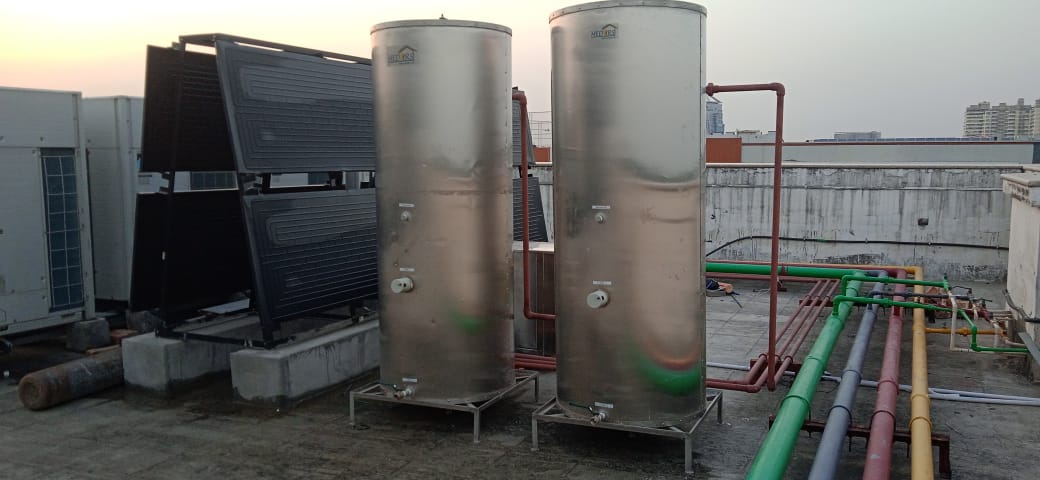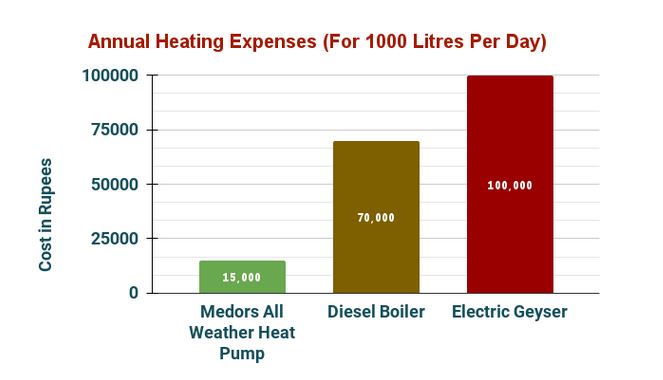 Problem
You spend a huge amount of money on the electricity used by your geysers. IF YOU USE 1000 LITRES OF HOT WATER DAILY THEN YOU SPEND OVER Rs. 1 LAKH FOR YOUR HOT WATER ANNUALLY (note: One Shower= 50-75 litres). Plus, electricity prices will continue to increase in the future, especially considering the government's push towards renewable energy. This means that your hot water bills will increase further in the future.
Solution
Medors Solar Heat Pump is the solution. It can heat water up to 60 degrees in all weather conditions, even during the night or when outside temperature is -10 degrees. Our machine SAVES 85%-90% MONEY IN COMPARISON TO ELECTRIC GEYSERS. In other words, it can save you Rs. 85,000 annually if you use 1000 litres of hot water daily.
The standard models are 200, 300 and 500 litres. The 200 litre model can give up to 1000 litres of hot water in a day. The 300 litre model can give up to 1500 litres of hot water in a day and the 500 litre model can give up to 2000 litres of hot water in a day.

★ Higher Capacity machines are also available.
★ Our machines can also be used for central heating purposes
★ They come with a standard warranty and after sales service of 5 years

Technology Behind It
Heat pumps use electricity to move heat from one place to another, instead of generating heat directly like your electric geysers. Therefore, they can be three to five times more energy efficient than electric geysers. To move the heat, heat pumps work like a fridge in reverse.
Our solar heat pump is a combination of 2 technologies: heat pump and solar thermal panels. Because of this OUR MACHINE SAVES 15% MORE MONEY IN COMPARISON TO OTHER HEAT PUMPS IN THE MARKET. Because other heat pumps do not include solar thermal panels, which are included in our machine to absorb greater energy from the environment to heat water. .
Features
Heats water up 60 degrees in all weather conditions, even at night
Saves 85% money in comparison to electric geysers
5 year warranty and after sales service
Fully environmentally friendly
---